If you took someone's temperature and the reading was normal but the patient was pale, shivering and with skin hot to the touch, you would probably question the accuracy of the thermometer. Alongside temperature, pulse, respirations and blood pressure, pulse oximetry has become a "basic" observation in many clinical settings. But pulse oximetry is a deceptively simple technology, and the physiological processes that put oximeter readings in context are not as easily seen as those accompanying an abnormal body temperature. Nurses require an understanding of the complex factors associated with oxygen uptake and delivery in the body for skilled use of the pulse oximeter and to ensure critical safety issues are recognised.
After completing this learning activity you should be able to:
Outline normal body requirements for oxygen and the effects of hypoxia.
Explain the three requirements for effective oxygen delivery to body tissues.
Relate these three factors to tissue oxygenation in the clinical setting and the expert use of the pulse oximeter.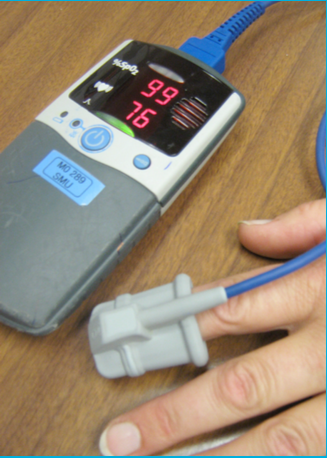 The PDF accompanying this activity was first published in The April 2011 issue of Kai Tiaki Nursing New Zealand. This activity was last updated in November 2017. The activity and the PDF are not identical.